Sharp Europe Media Relations, BtoB and Consumer Products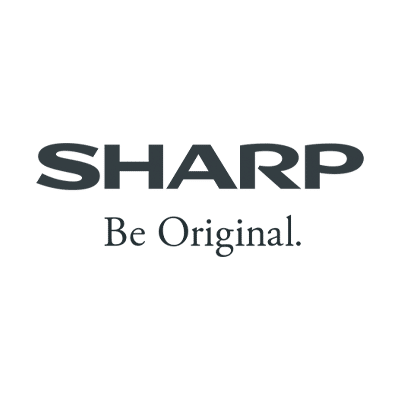 Since its creation in 1912, Sharp Corporation has been a company recognized around the world for its unique high-tech products and solutions that play a key role in the future of electronics manufacturing.
Sharp is the inventor of products offering a wide range of display technologies and solutions for all types of professional and consumer applications. TVs, home appliances, document management and display systems, multifunctional systems, video walls, 8k+5G duo ecosystem, IoT, digital displays and other collaborative touchscreens.
Sharp is also one of the world's largest manufacturers of photovoltaic modules and has been a pioneer in the use of these technologies for 60 years. Sharp offers solar modules as well as solutions for the storage and reuse of captured energy. To date, the manufacturer has delivered more than 50 million PV modules worldwide.
Context and objectives
The Yucatan agency has been the partner for press relations and event support for Sharp Europe and Sharp France (professional and consumer products) since 2011.
Writing and distribution of corporate press releases: rebranding, partnerships, financial results
Writing and distribution of press releases on BtoB and BtoC products
Writing and distribution of expert opinions
Managing daily relations with journalists, seeking speaking opportunities for Sharp Europe and Sharp France executives
Coordination of product tests and contests / barter deals
Support at national and international trade fairs and events
Press trips, partnering and sponsoring of public relations operations
Writing and promotion of success stories