Develop Ascom's visibility in the media and on social networks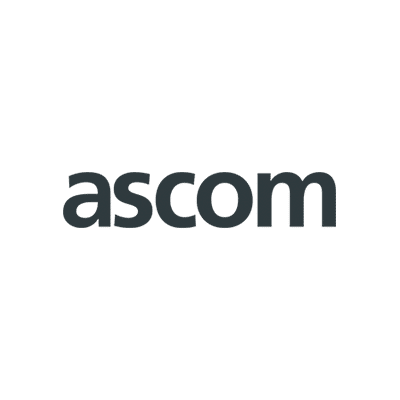 Ascom is a global solutions provider focused on healthcare ICT and mobile workflow solutions. Ascom's vision is to close digital information gaps, allowing for the best possible decisions – anytime and anywhere.
Ascom's mission is to provide mission-critical, real-time solutions for highly mobile, ad hoc, and time-sensitive environments. Ascom uses its unique product and solutions portfolio and software architecture capabilities to devise integration and mobilization solutions that provide truly smooth, complete and efficient workflows for healthcare as well as for industry, security and retail sectors.
Context and objectives
70% of Ascom's business is focused on the healthcare sector. Ascom's PR objective is to build on the company's know-how in this sector while at the same time triggering news and speaking engagements in the industry, Ascom's second largest business area.
The third objective is to highlight Ascom's French and Southern European manager through various opinion pieces and interviews. To achieve this, the Yucatan consultants have focused on two areas of communication: press relations and social network management.

Daily watch to identify hot topics likely to be subject to rebounds and value-added commentary
Drafting and distributing press releases
Exclusive writing and placement / wide distribution of opinion and expertise bylines
Briefing, writing and distribution of customers' stories
Graphic design and posts on Linkedin/Twitter
Creation of Linkedin sponsored campaigns related to health and industry
Managing relations with journalists